Obala 33, 6320 Portoroz
Terme Olimia is located in the center of Kozjansko and in the area of Obsotelje. You can find this resort in the southeast of Slovenia along the Croatian border. Terme Olimia is surrounded by Alpine hills and Obstolje, and covered by vineyards. The town Olimje, which has numerous spa tourism for half a century, received an award for the village category. They were awarded with an Entente Floral 2009 European competition for towns and villages.
Accommodation
Wellness Hotel Sotelia**** superior
Hotel Breza****
Aparthotel Rosa****
Vas Lipa***
Kamp Natura (campsite)*****
Health Services
Healing Resources
Magnesium-calcium-hydrogen carbonate thermal water from depths of up to 500 meters, 28 degree Celsius to 37 degree Celsius
Therapies
Physical therapy
Hydrotherapy
Electrotherapy
Mechanotherapy
Thermotherapy
Magnetotherapy
Programmes
Curative programmes:

Programme for easing lower back pain
Programme for rehabilitation following sporting injuries
Treatment of rheumatic diseases and skin diseases

Preventive Programmes

Programmes for executives
Active break programmes
Preventive medical examinations
Anti-rheumatism programmes
Recreational and Entertainment
Wellness Orhidelia
In 2009, the Olimia Thermal spa opened its most prestigious facility, with a recognizable avant-garde exterior that received a lot of attention in a World Architecture Festival ; 1000 m of indoor and outdoor water surfaces , numerous innovative resting areas and 5 different saunas including special sauna programmes.
Thermalija Welness Centre
As oasis of swimming pool: over 2,000 m of indoor and outdoor water surfaces
The world of saunas: nine different saunas on two floors and tepidarium
Aquluna Thermal Park
3,000 m of outdoor water surfaces, excitement in ten different water attraction and rich entertainment programme
A fitness centre
Gym
Outdoor courts for team sports
Tennis
Five-a-side football
Basketball
Beach volleyball
Badminmton
Bowling
Walking
Cycling
9-hole golf course
Excursions
Library
A children's playground
Free cultural and sporting events
Wellness
The Spa and beauty centre in the Termalija wellness centre :
Traditional and manual massage
Lymohatic drainage
Hamam Oriental ritual
Wraps and baths
Beauty care for face and body
The Armonia Spa in the Hotel Sotelia:
Top quality facial care with exlusive Babor cosmetics
Massage with Tibetan bowls
Indian massage
Mediterranean rejuvenation
Spa and bosy rituals
Massage
Anti-cellulite and body forming care
Wraps and soft pack system
Location on Map
Photos
Video Presentation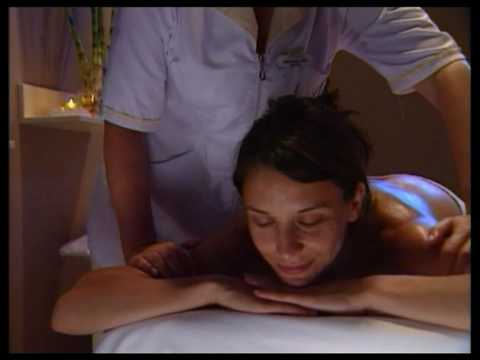 What people are saying about this Resort:
We were at Terme Olimia for 3 days and it was a memorable stay. Everything was good – the pools, lights, Jacuzzis, massages, and saunas. People were very friendly and they have delicious foods. We will surely come back! – Anna
Reasons why you should choose this resort:
In the midst of the attractive countryside of the Obsotelje area
The largest sauna complex in Slovenia
Excellence wellness hotel
Luxury of thermal pleasures in wellness Orhidelia