Topolsica 77, 3326 Topolsica
Terme Topolsica has thermal springs that rise from the ground in the middle of the subalpine mountain range. Terme Topolsica is located in the northern part of Slovenia, and 10 km from the Velenje town. This health resort and its natural environment along with the subalpine climate offer a perfect atmosphere for all kinds of healing and relaxation.
Accommodations
Hotel Vesna***
Hotel Mladika***
Holiday Homes****
Health Services
Healing resources
Thermal water (oligothermal hypotherma), a mild subalpine climate with plenty of sunny days
Indications
Diseases of spine and joints
Post-injury condition
Post-operative condition connected to the locomotor system
Rheumatic diseases
Respiratory ailments
Milder forms of chronic cardiovascular diseases
Therapies
Thermotherapy
Kinesiotherapy
Hydrotherapy
Electrotherapy
Massage
Acupuncture and shiatsu therapies
Programmes
Curative programmes
Preventive programmes
Restorative programmes
Programmes for executives in cooperation with the Toplisca Hospital
Relaxation and anti-stress programmes
Sports and Entertainment
Over 1,750 m2 indoor and outdoor thermal water surfaces with wonderful water attractions
Hot springs
A children's pool
Massage shower
Whirlpools
Roman baths
And etc;
The Zora Aqua Park with attractive thermal pools
Spill-over pools
A water slide
A paved sun terrace
Landscaped green areas and comprehensive catering services
Saunas
Gym
Cycling
Walking and hiking downhill
Cross country skiing
Tennis
A café with a large garden
A souvenir shop and visiting art exhibitions in the hotel
Wellness
Traditional manual massage
Shiatsu therapies
Aromatherapy
Massage with hot volcano stones
Thermal water baths
Location on Map
Photos
Video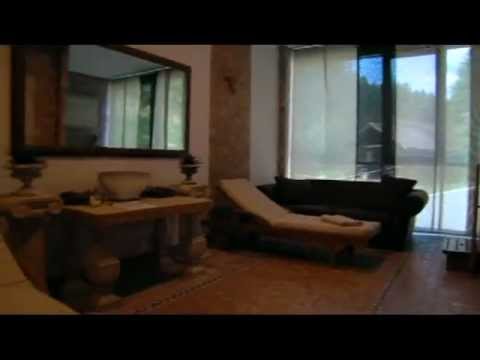 What people are saying about this Resort:
I stayed in room 405 with double bed. The room is in good condition with a standard bathroom. You can enjoy swimming in indoor and outdoor pools with numerous variations. The staffs in the wellness center were very friendly and approachable. I will surely go back here! – Kent
Choose this resort if:
A subalpine climate and pristine nature
Beneficial effects on the respiratory system and for overcoming stress
Outdoor activities
Book Hotel Vesna – The best hotel in Terme Topolsica!